Always taking an analytical approach I use wireframing to test and iterate before the site is designed and coded, to ensured the most efficient use of both client and designer time.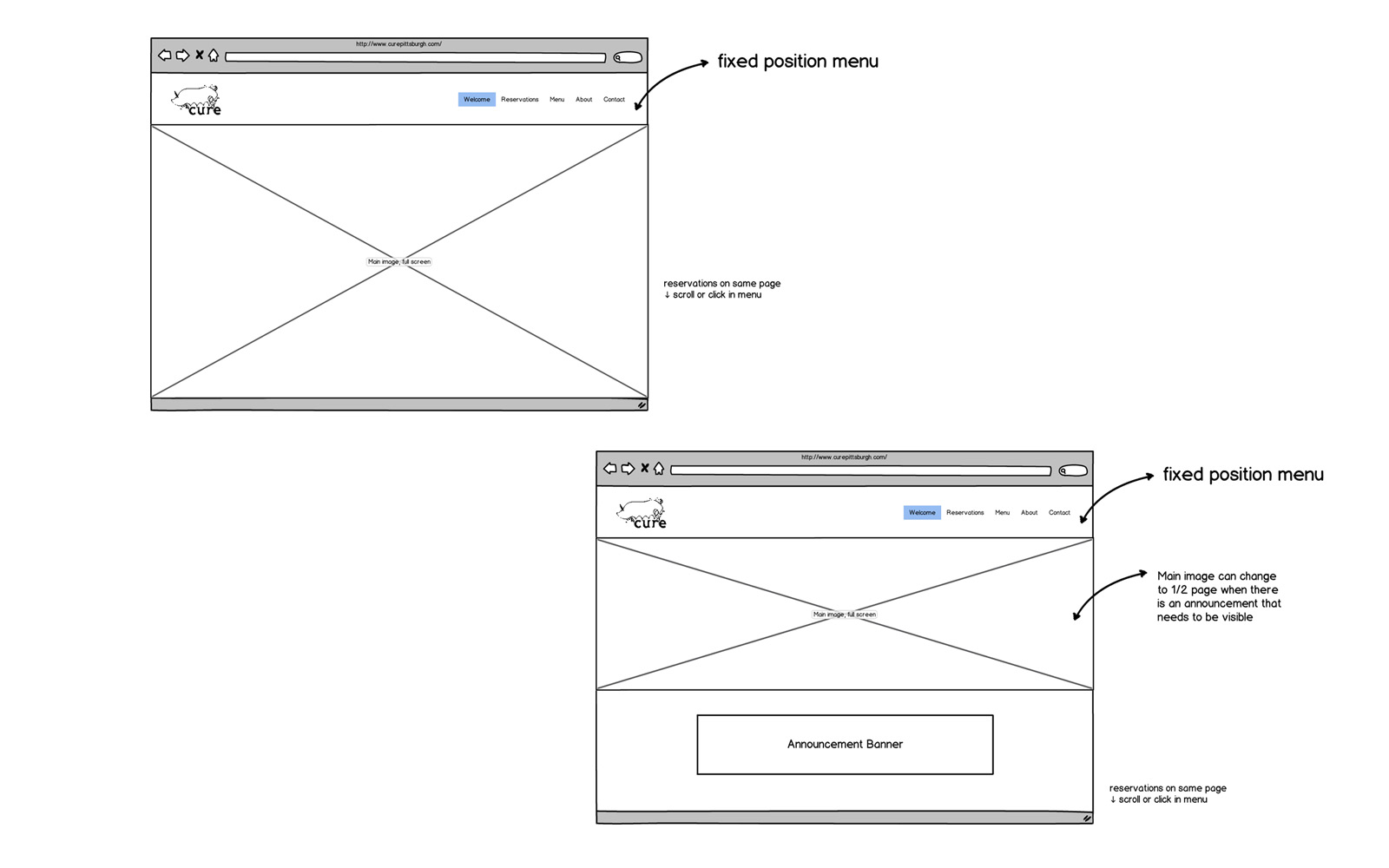 Switching menus from linked PDF files to HTML greatly improved SEO and increased search engine traffic.
Website traffic, reservations from the website, and email list subscriptions have all increased over the previous iteration of website.